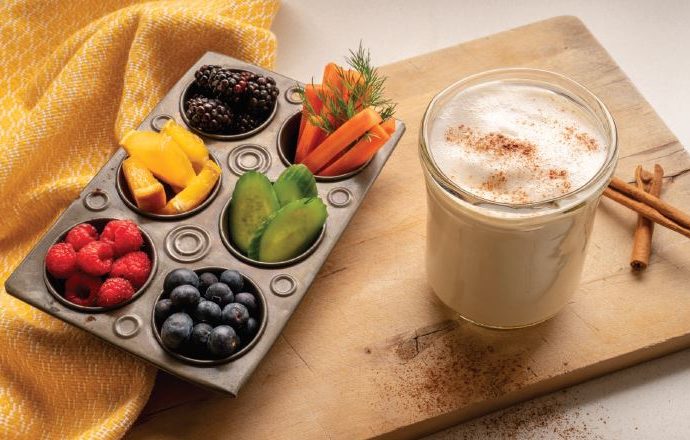 Keeping your immune system strong is more important than ever (though it always should be!). These incredibly yummy recipes will benefit you in several ways, primarily in taste, health, and simplicity. Full of immune-supporting nutrients like vitamin C and quercetin, these meals could help keep you happy and strong.
1. Multipurpose Garlicky Broth
Soup has always been a classic go-to when you're sick with the cold or flu, and this special broth adds an extra oomph of flavour and health. Garlic is an incredibly helpful addition to immune-boosting recipes, thanks to its high concentration of sulfuric compounds that can kill bacteria and infection. The best thing about this recipe? It's dead easy, with just garlic, oil, herbs, and spices. The rest of the ingredients are entirely up to your choosing!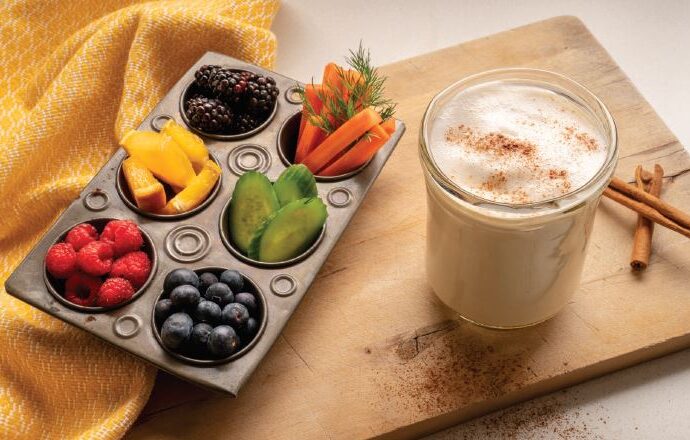 2. Citrus Ginger Shake
This dairy-free shake will satisfy your dessert cravings, all while providing your system with vitamin C from the orange and lemon, antioxidants from the ginger, and protein from the tofu and soy milk.
3. Marinated Salmon Fillet with Vegetable Salad
Salmon is one of the few foods that are high in vitamin D, essential for fortifying your bones, heart, lungs, and more. This hearty meal features a flavourful Japanese blend of spices, including seaweed, ginger, and orange peel.  Paired with a colourful veggie salad, it's one of our must-make immune-boosting recipes.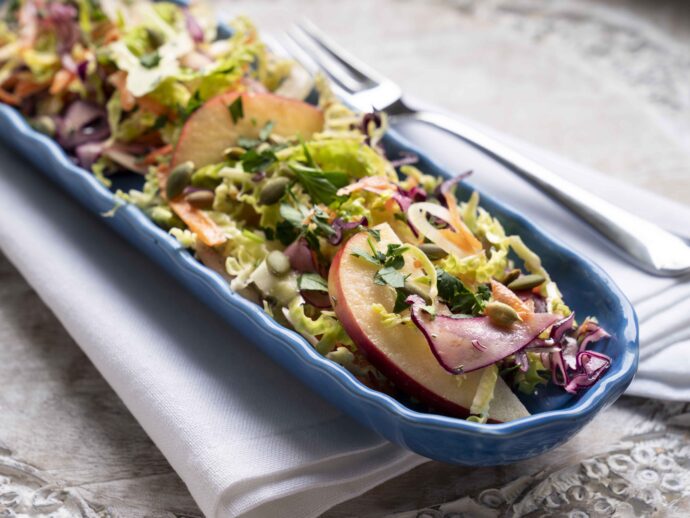 4. Crispy Winter Slaw
This wonderful salad works during any season! Its abundance of leafy greens, fruit, and apple cider vinegar make this a great addition to the immune health-helper list.
5. Sablefish Fleets with Grape and Caper Salsa
The magic to this recipe lies within the grapes. Grapes contain quercetin, a flavonoid that's high in antioxidants and has antiviral properties. If sablefish isn't your thing, the grape and caper salsa goes great with other fish or even grilled chicken.
6. Lemony Seared Smoky Scallops with Shaved Asparagus Salad
The abundance of lemon in both the scallops and dressing provides that wonderful sour shot of vitamin C, while also giving you aa big helping of vitamins and antioxidants from asparagus!
7. Banana Avocado Smoothie
This smoothie is fantastically filling, and thanks to the healthy dose of citrus and fibre-filled chia seeds, this is a terrific breakfast drink to start your day off right.