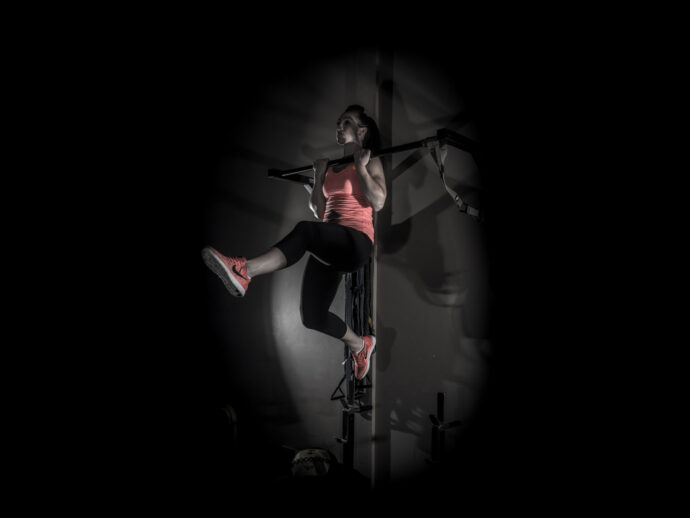 Do you consider yourself a social media skeptic? Read on to find out how the use of social media could help you reach success on your road to weight loss this year.
Social media isn't always all about posting pictures of travel, babies, friends, and family; it can also be a useful tool to help you reach your fitness and weight-loss goals.
Why fitness and social media?
It may come as a surprise that there's a powerful connection between fitness and social media. In fact, there are several reasons why going online can give us an advantage.
Accountability
There is perhaps no better way to hold ourselves accountable to a specific goal than by writing it down and announcing it to others. Nowadays, we can take this practice to a whole new level by announcing our goal to friends and family via Facebook or broadcasting it to the world via Twitter or Instagram.
A study from Dominican University of California found that stating a goal affects the likelihood of its success. A whopping 70 percent of study participants who reported their progress to a friend each week were successful in reaching their goal, compared to 35 percent of study participants who did not share their goal.
Similarly, a study performed by Gabrielle Turner-McGrievy in 2013 found that participants who posted weight-loss progress on Twitter lost more weight than those who didn't post at all. I had the chance to interview Turner-McGrievy regarding the results of her study and ask why Twitter was a helpful tool in meeting weight-loss goals. She reported, "We think it provided some accountability to people. If you tweet to your friends that you're going to the gym, then you know people could follow up with you and ask you if you went."
A broader support network
Joining online communities, becoming friends with members, and/or following people who are on a similar journey to you can also help with both motivation and support.
"There are already lots of users on Twitter using it to post their successes and challenges with losing weight, eating healthier, and exercising more," explains Turner-McGrievy. "A good place to start is by finding online bloggers who are attempting weight loss and also post to Twitter. Building up your followers allows you to have a group of people who can hold you accountable."
Access to information
Thousands of fitness and health professionals are also on social media, posting fitness and nutrition tips, healthy recipes, and motivational support each day for free. Find people like this to follow who motivate you and provide helpful information each day. "Regularly viewing tips and suggestions about how to eat healthy and exercise more can keep weight goals at the forefront of someone's mind," states Turner-McGrievy.
Positive reinforcement
Many people only post a photo on social media when they feel good about themselves. These pictures usually come along with positive comments and praise from one's online community, whether it be friends and family on Facebook or strangers on Twitter or Instagram. Either way, a positive comment about your progress goes a long way and would motivate just about anyone to keep on truckin' toward their goal.
Since we tend to put our best photos online, a research study out of Cornell University found that scrolling through our own Facebook profiles provides much more of a self-esteem boost compared to looking in a mirror at ourselves. This is probably also due to the fact that no one comments, "You look great!" when you are standing and looking in a mirror, like they would on a Facebook photo.
Don't be shy—let's get social
Many people are still shy to the social media phenomenon that has exploded in the last few years; however, it can be a surprisingly valuable motivation tool. Tracking weight-loss progress online becomes a virtual diary of your journey and could result in a following of supporters from all over the world.
Make it a family affair
Over the holidays, get family and friends involved in your weight-loss goal to make it more fun. You can also hold each other accountable and stay on track.
Try these tips for getting active with family and friends over the holidays:
Plan a fun outdoor winter activity for the group, such as snowshoeing, skiing, snowboarding, hiking, or skating.
Go for a walk as a group to look at holiday decorations or Christmas lights.
Start a "step challenge" using fitness trackers, and compete to see who can get the most steps each day.
Warm up with an indoor activity such as hot yoga.