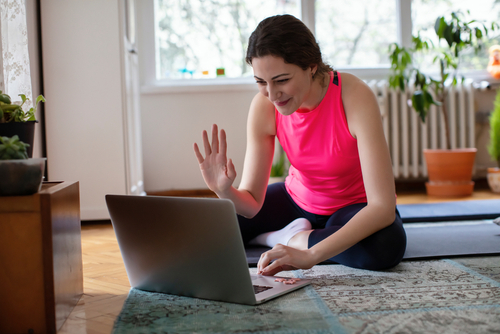 We love our moms, and with Mother's Day right around the corner, it's time we celebrated them for everything they've done for us. But with the COVID-19 epidemic still encouraging physical distancing rules to be in effect, spending time with our moms might be more difficult than anticipated, or simply just isn't a possibility. If you find yourself this Sunday unable to be face-to-face with that special lady in your life, here are some handy alternatives for a virtual Mother's Day from home.
1. Host a Virtual Brunch
Pour up the mom-osas and have a Mother's Day brunch over facetime. Coordinate what you'll be eating, and even try cooking together at the same time over the phone so you can swap tips.
2. Bouquet of Hope
No flowers? No problem. India's Museum of Art & Photography has launched Bouquet of Hope, allowing you access to send a batch of beautiful, virtual, and artistic flowers to your loved one online. It's the perfect gift that doubles as a work of art to show your mom how much she means to you.
3. Special Delivery
Sending gifts is always a classic way to show affection, but try to add a more personal flair depending on where your mom is located. Have a meal delivered from a restaurant that's a favourite to you both, or a specific item that she'll use for a future trip when physical-distancing rules are less strict, like hiking poles or a voucher for the movies.
4. Virtual Performance
Warm up those vocal cords or put on your dancing shoes to prepare a Mother's Day performance over facetime. Show off a new skill you learned during these last few months and wow your mom with an amazing show she'll remember for a while!
It's good to remember that while this may not be the Mother's Day you and your mom imagined, this strange new world is temporary, and you'll be able to be together in due time. Happy Mother's Day!