The holidays are a great time to entertain and celebrate with friends and loved ones. However, all too often our December schedule can fill up before we know it, leaving us to scour the grocery store aisles for quick and easy ideas for hors d'oeuvres suitable for everyone, including those with specific dietary restrictions. With just a tiny bit of advance planning, you might be surprised at just how easy it is to produce a fabulous spread for all.
There are numerous advantages to planning meals in advance that can not only save our waistlines but also keep our health goals on track. When you're hungry and your blood sugar drops, you're more inclined to eat whatever you can get your hands on the fastest. Knowing what you're going to serve and having the ingredients readily available encourages healthier eating, increased variety, and more nutritious options.
A little planning also helps avoid stress; saves money because you stick to a plan that prevents impulse grocery buys; and reduces waste because the ingredients you purchase will all have a purpose, so they won't languish, forgotten, at the back of your refrigerator.
Read on to discover recipe ideas that will not only get you ready to entertain in style but also step up your hors d'oeuvres game for anyone on your holiday guest list.
Crab and Beet Tacos
Harissa, Goat Cheese, and Herb Rugelach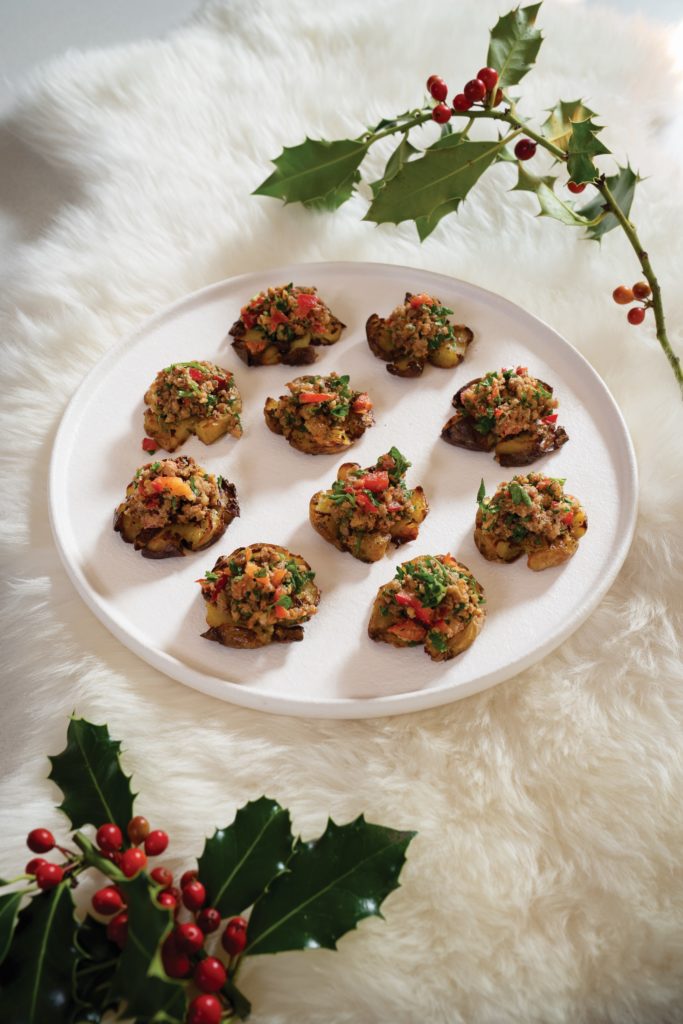 Kung Pow Eggplant "Meatballs"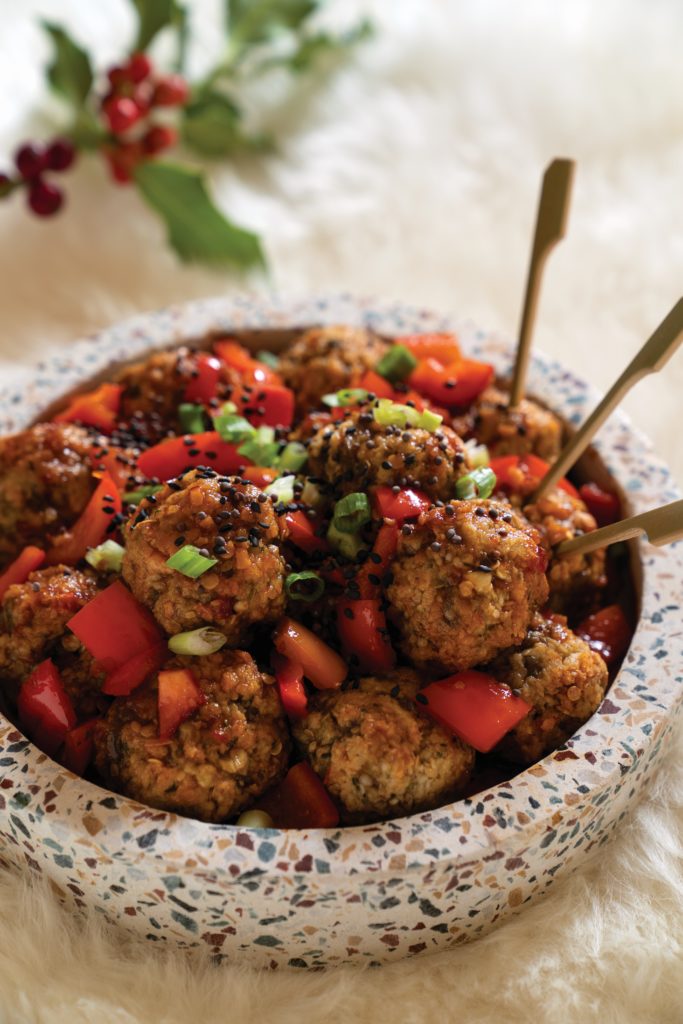 Noodle Baskets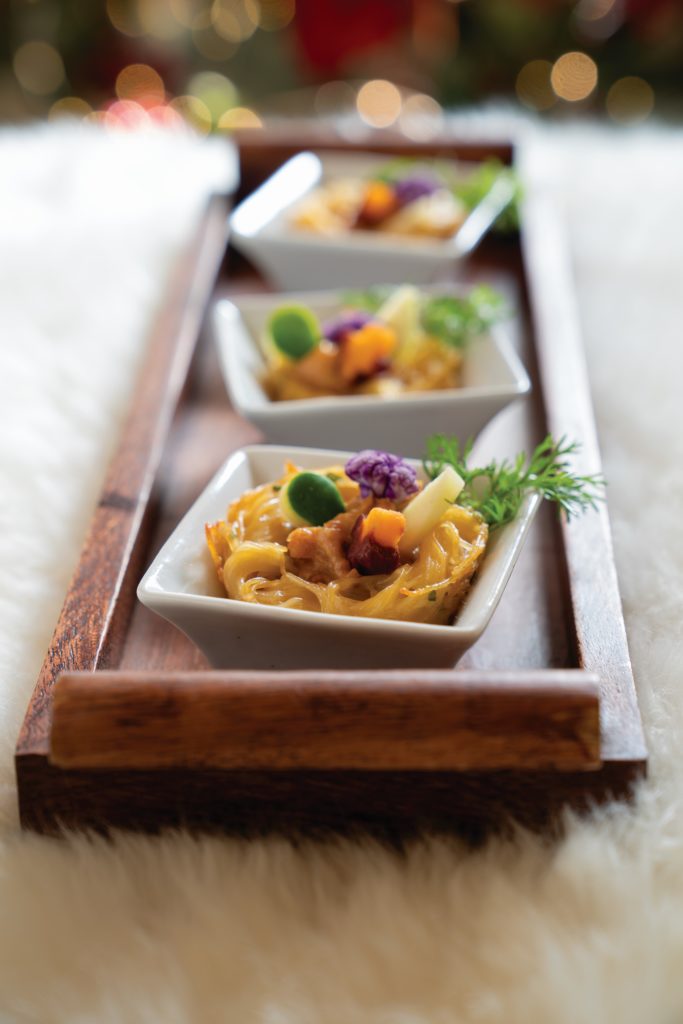 Smashed Potatoes with Walnut and Red Pepper Salsa